Omine Okugakemichi
大峯奥駈道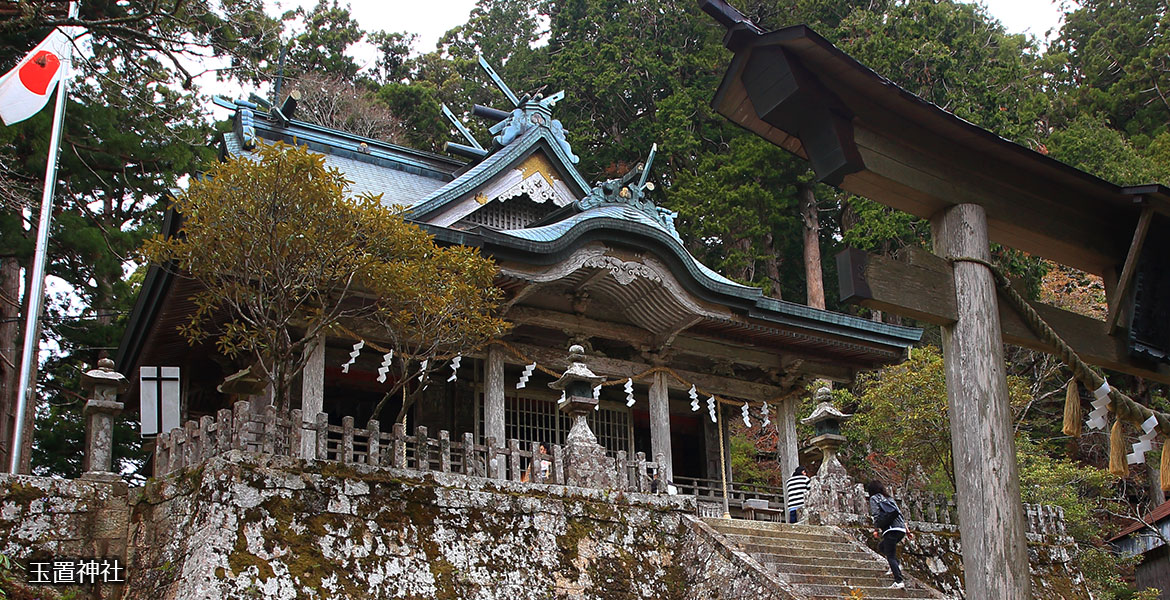 This Pilgrimage route connects Yoshino and Omine, and Kumano Sanzan, and is a stage for ascetic practices. Most of the route passes along the mountain ridges at altitudes over 1,000m with many places en route for ascetic practices called Nabiki.
According to a legend, this route was opened by En no Gyoja who had established Shugendo. Ascetic practitioners are required to complete Okugake and it is important to repeat the Okugake as many times as possible. En route, there are 75 ascetic practice stages called Nabiki. Of them, "Sho no Iwaya" which is known as a cave for winter practice, "Misen" which is said to be the place where En no Gyoja practiced, and "Zenki," which is a village for mountain priest, are the most important ones.
| | |
| --- | --- |
| Law protection | Historic Site |
| location | Nara Prefecture: Gojo City, Yoshino Town, Kawakami Town, Kurotaki Village,Tenkawa Village, Kamikitayama Village, Shimokitayama Village, and Totsukawa Village of Yoshino County Wakayama Prefecture: Tanabe City and Shingu City. |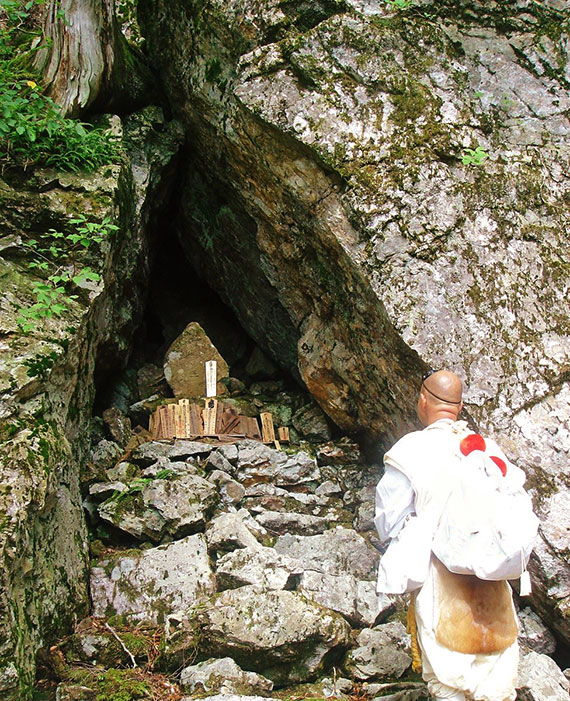 Gyojyagaeri(58Nabiki)
Bukkyogatake Primeval Forest
仏経嶽原始林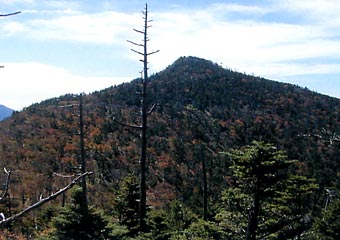 Mt. Bukkyogatake that is the highest peak in the Omine Mountains is also called "Hakkyogatake" or "Hakkenzan". Around Mt. Bukkyogatake, the Shirabiso forest forms evergreen needle leaf forests of alpine plants. Of them, 9ha area of the Shirabiso forest on the southeast side of the ridge on the line from Mt. Bukkyogatake and Mt. Misen is designated as a Natural Monument.
| | |
| --- | --- |
| Law protection | Natural Monument |
| location | Yoshino County, Nara Prefecture |
Oyamarenge Native Growth
オオヤマレンゲ自生地
Oyamarenge is a low deciduous tree of magnolia, on Mt. Hakkyogatake. Shirabiso forest, which is a kind of alpine plant, spreads to Mt. Misen and Mt.Chosendake to the north and to the top of Mt. Myojogatake to the south, and oyamarenge forms native growth at the lower level and the edge of the forest. Oyamarenge native growth covers a wide area of the Omine Mountains, however, a dense 100ha area from Mt. Misen to the divine Mt. Myojogatake through Mt. Hakkyogatake is designated as Natural Monument.
| | |
| --- | --- |
| Law protection | Natural Monument |
| location | Yoshino County, Nara Prefecture |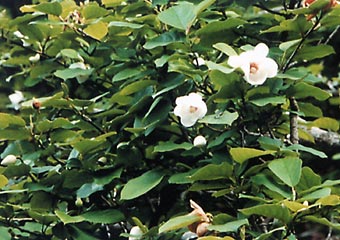 Tamaki-jinja
玉置神社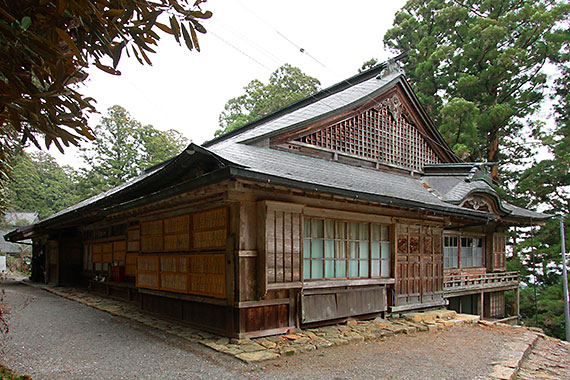 Located near the mountaintop of Mt. Tamaki that is at the southern end of the Omine Mountains, this shrine is also called Tamaki Sansho Gongen and is the protective shrine of the Totsukawa area. It is said that Mt. Tamaki is a sacred place for gems, stones and mountains, and they came to the origin of the worship. Accommodation facilities were built since the Kamakura era and it became a sacred place for Shugendo. In the compound, there stand the main hall, child shrines, shrine office, kagura hall, ema hall and shoro bell hall and 3,000 years old cedar trees.
Law protection:
| | |
| --- | --- |
| Law protection | Compound (Historic Site), Shamusho oyobi Daidokoro (including ridge board) (Important Cultural Property) |
| location | Totsukawa Village Yoshino County, Nara Prefecture |
Omine Okugakemichi
大峯奥駈道
Godaison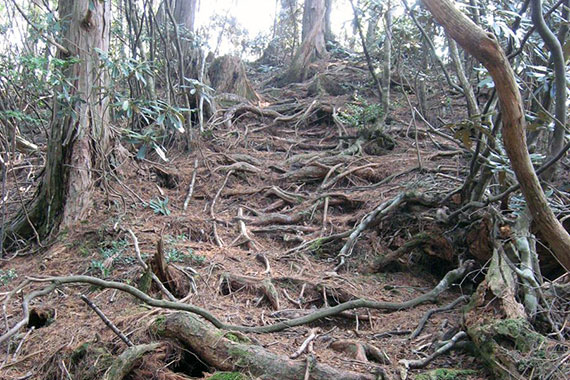 Omoriyama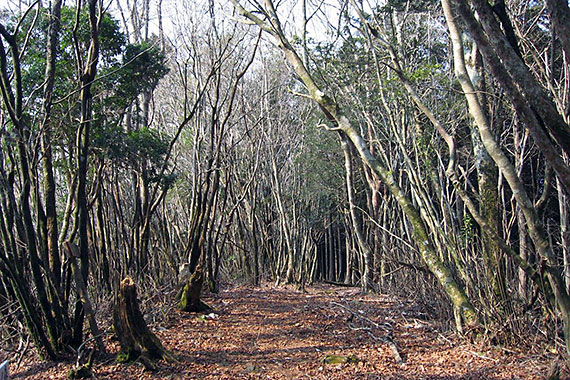 Sanzai no Hokyointo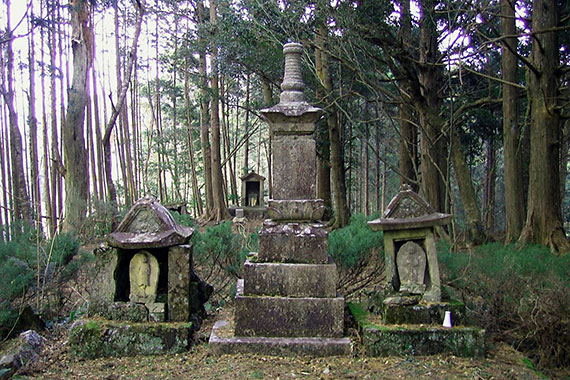 Kongotawa no Syuku