Koya Sankeimichi
高野参詣道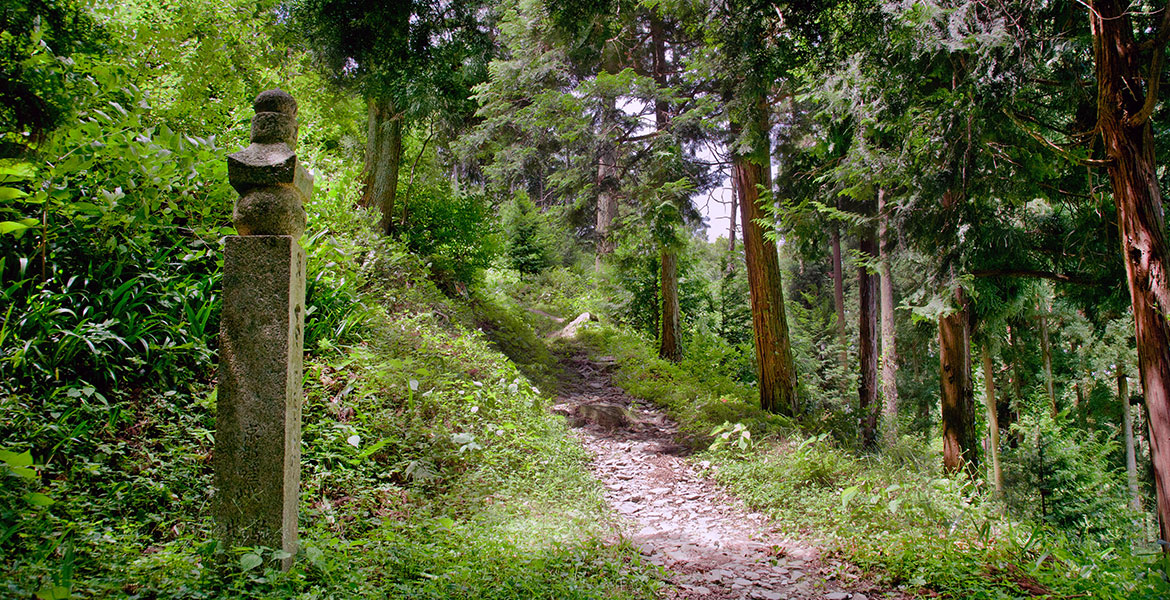 There are several pilgrimage routes to Koyasan.
Of them, the most used until the Edo era was the Koyasan Choishimichi that connects Danjo Garan on the mountaintop and Jison-in at the mountain foot. Along the route, at intervals of one cho (about 109m), 36 stone stupas called Choishi, and at intervals of one ri (about 1,6km), 4 milestones have been erected.
On these stupas are carved not only the distance in Cho to the Danjo Garan compound but also the Sanskrit names of 36 Buddhas of Kongokai (the Diamond World) and 180 Buddhas of Taizokai (the Womb World), the name of donor, and the date and purpose of the construction.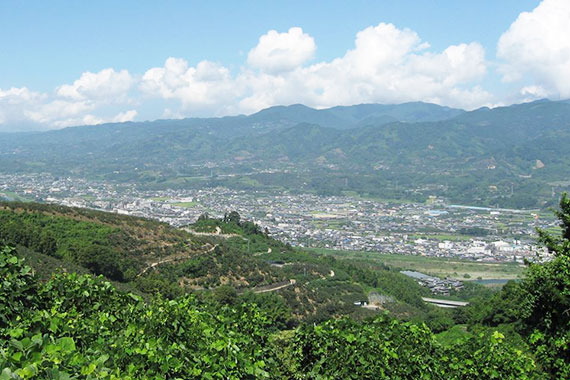 Distant view of Katsuragi Town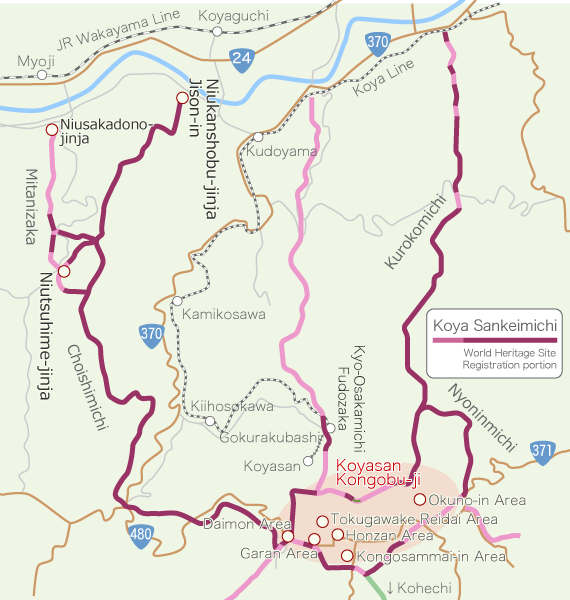 | | |
| --- | --- |
| Law protection | Historic Site |
| location | Kudoyama Town, Katsuragi Town and Koya Town of Ito County, Wakayama Prefecture: |
Koya Sankeimichi Choishimichi
Kesakakeishi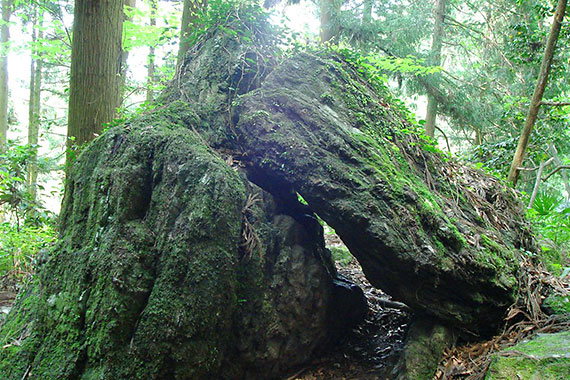 Futatsutorii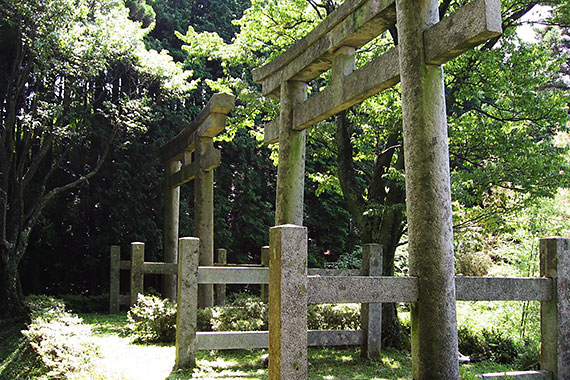 144 Choishi and 1Riseki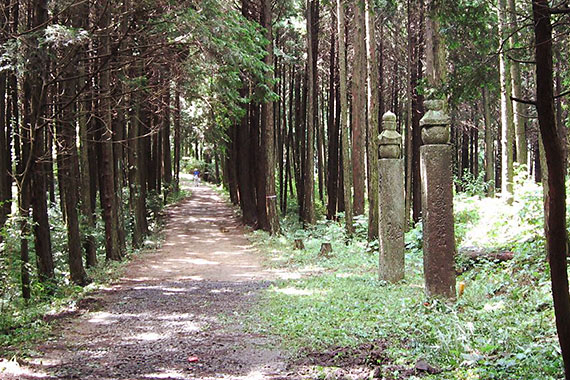 154 Choishi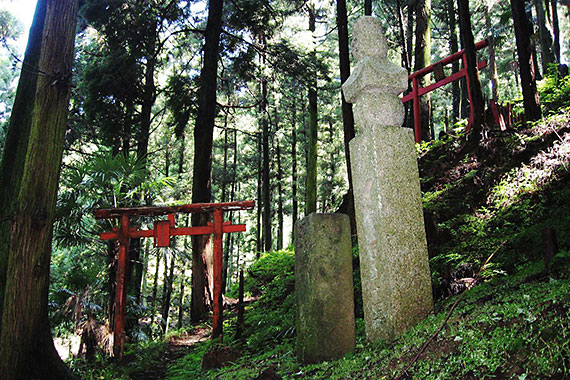 Koya Sankeimichi Mitanizaka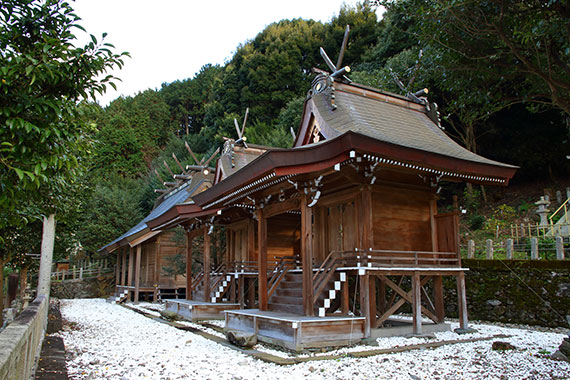 Niusakadono-jinja
Koya Sankeimichi Kyo-Osakamichi Fudozaka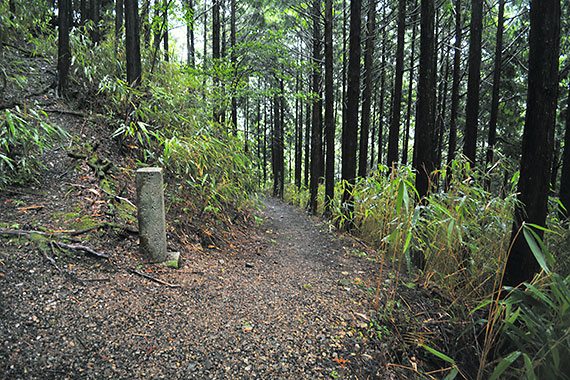 Koya Sankeimichi Kurokomichi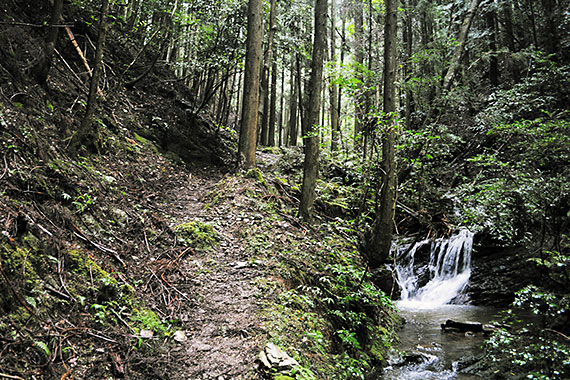 Koya Sankeimichi Nyoninmichi