Niutsuhime-jinja
丹生都比売神社

Kamiamano Katsuragi Town Ito County, Wakayama Prefecture [MAP 3-A]
Known as a protective shrine of Koyasan, this shrine has kept close relations with Koyasan from ancient times.
Inviting and enshrining Kehi-myojin of Tsuruga no Kuni and Itsukushima of Aki no Kuni in 1208, this shrine had been worshiped as "Niushisho-myojin." After the Shintoism and Buddhism Separation Degree in the 1st year of Meiji, all of the Buddhism facilities were destroyed and took the present shape.
The compound of the shrine and Koyasan Choishimichi are connected by Hatchozaka., and "Futatsu Torii" is erected at the junction to pray for this shrine.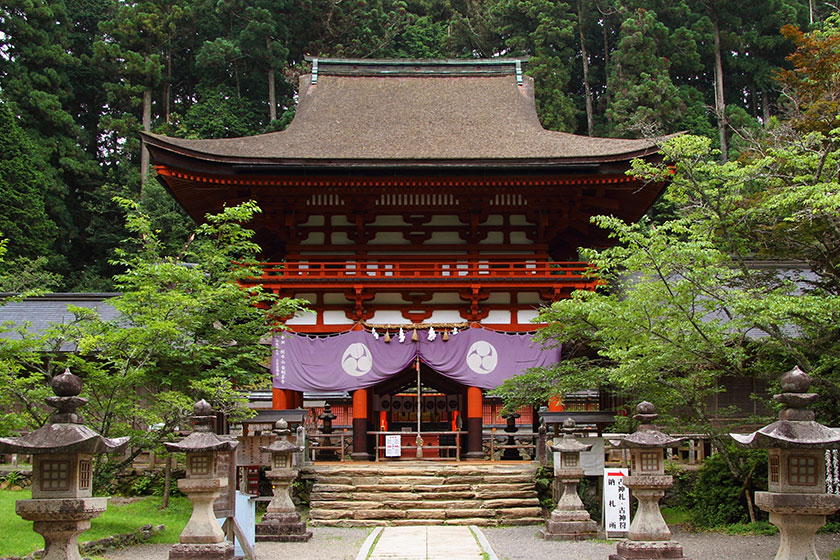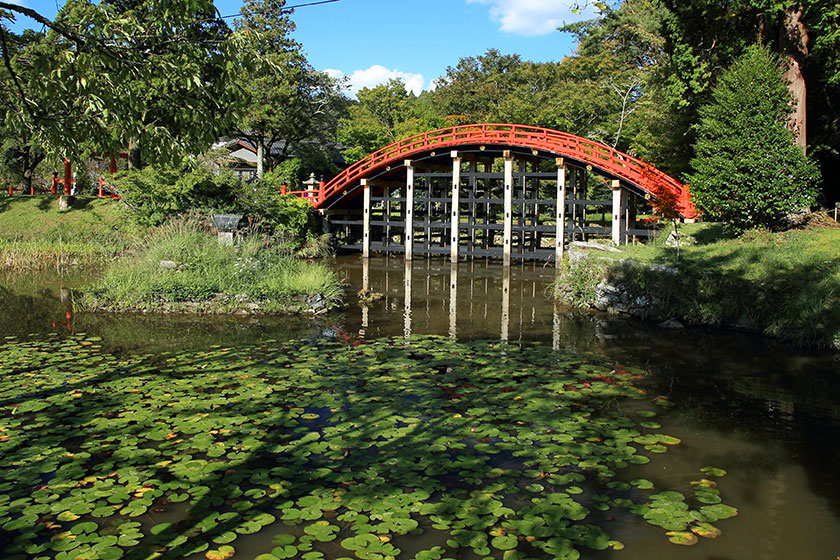 Nationally Designated Cultural Properties
| | |
| --- | --- |
| Historic Site | Niutsuhime-jinja Compound |
| Important Cultural Property | Four main shrine buildings including guest shrine buildings and Romon |