Cultural Landscapes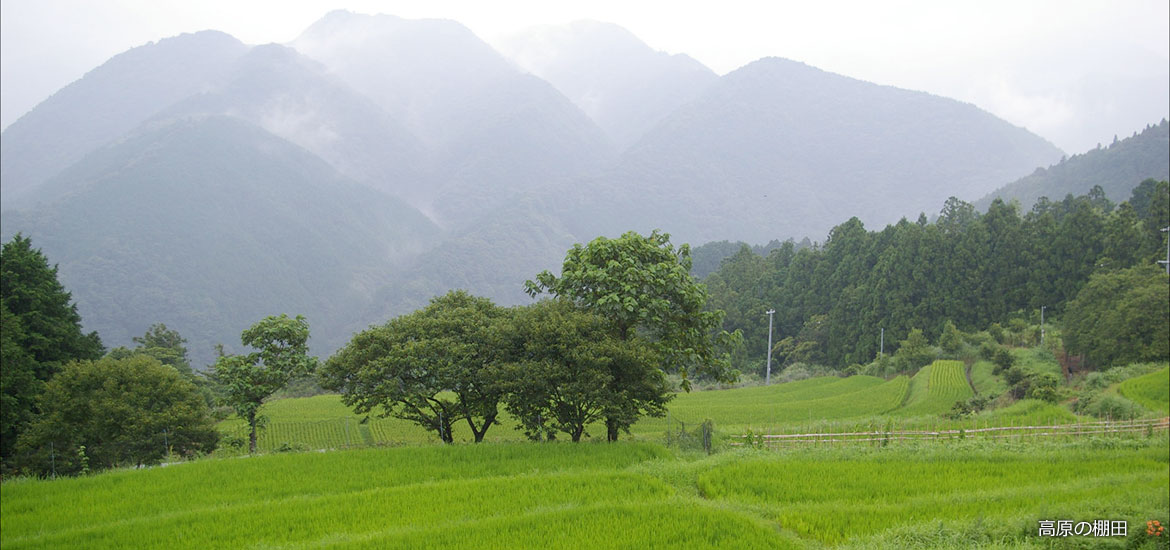 Key word toward the inscription of the "Sacred Sites and Pilgrimage Routes in the Kii Mountain Range " to the World Heritage is "cultural landscapes".
It means "landscapes formed by nature and human activities" and has a larger meaning over the common frame.
For example, "gardens" and "parks" arranged by flowers and trees or foundations, "terraced rice field" turned into on mountain slopes, and landscapes of "vine fields"for brewing wine are typical "cultural landscapes".
And, when special value such as "sacred mountain" or "sacred tree" is added, mountains or trees could be "cultural landscapes".
"Sacred sites in the Kii Mountain Range" is one of them. Mountains that had been worshiped from ancient times as the place gods reside have become the stages for mountainascetic practice to gain mysterious power hidden in the Universe and Nature under the influence of later introduced Buddhism.
At the same time, walking through the pilgrimage routes and touching nature itself already was a practice.
After all, "Sacred and Pilgrimage Routes in the Kii Mountain Range" is not only an accumulation of shrines, temples and pilgrimage routes but also "Sacred Sites for Mountain Faith and Mountain Ascetic Practice Routes".
To keep these "Cultural Landscapes", it is not enough to preserve designated shrines and temples as cultural property, but it is necessary to keep the nature on which they are based in good condition.
Please understand and help us to keep these unique cultural landscapes that have been kept on and developed from generation to generation as properties that we can be proud of all over the world.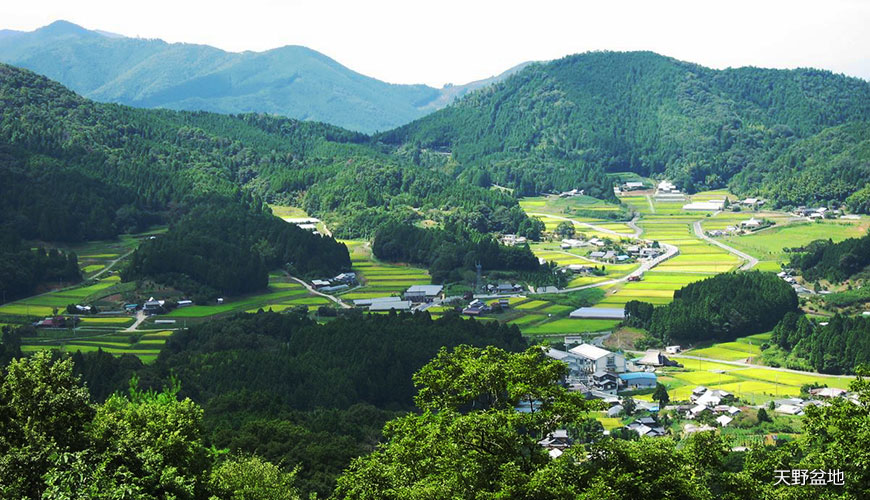 The rural landscape of the Amano Bonchi